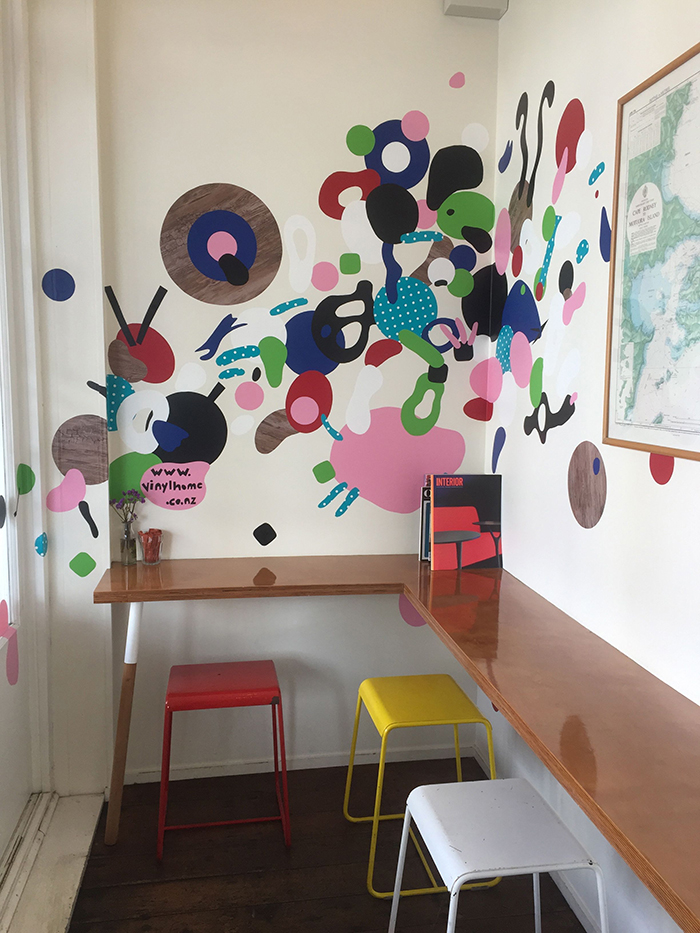 Artweek 2016
October 6, 2016
Artweek kicks off from October 8th. I'm delighted to be participating in several ways again this year.
On show at Johnny Feedback Cafe as part of LOOK at K'Rd curated by Lyn Dallison, I have a drawing project in two parts, celebrating the immediacy and experimental nature of drawing.
'Drawn' is a cut vinyl installation that creates an abstract and playful narrative across the walls exploring colour, pattern, shape and space. Material were supplied by Vinyl Home. 
'Give & Take' invites visitors to the cafe to create and donate their own drawings in order to take a drawing from the box provided. I invite all to sit down, relax, grab a coffee, and doodle to your heart's content… in the spirit of art making Auckland-wide!
The 'Give & Take' box has been supplied with 50 of my own drawings/doodles/illustrations, and a bunch of decent-quality paper and ink pens. I eagerly anticipate the creative exchange ahead and look forward to exploring a box full of brand new works on paper.
I'm also a part of the Open Studios events at the Sunday School Building (see invite at bottom of this post). This is a great opportunity to view not only my work and working space, but also a wide range of other people's creative endeavours in a relaxed, friendly environment with some free wine to boot!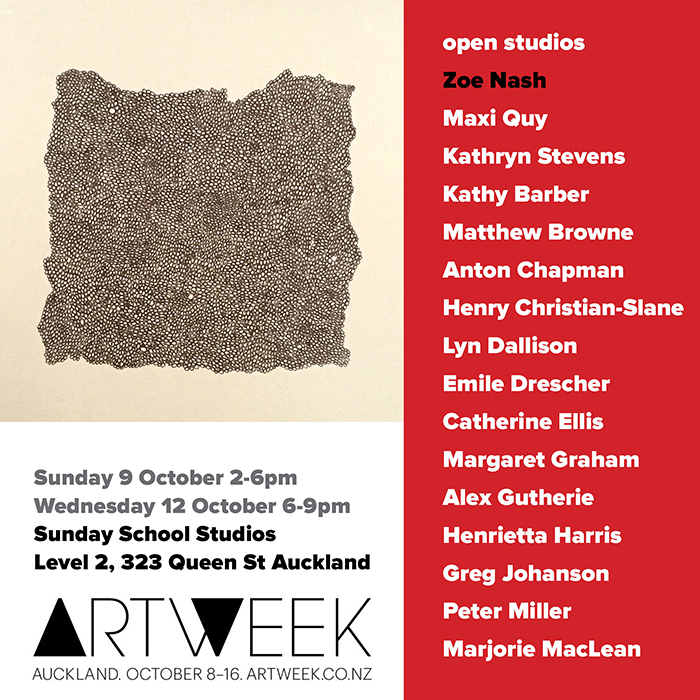 Tags: Artweek, Artweek 2016, drawing, illustration, Lyn Dallison