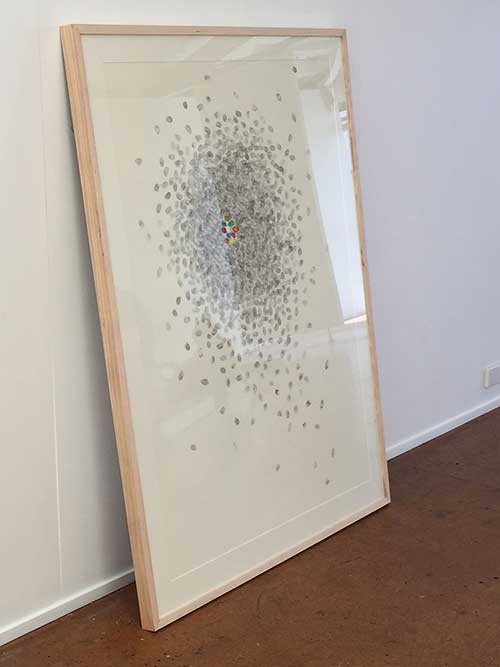 Selected Finalist Parkin Drawing Prize 2015
February 17, 2017
My mixed media, large-scale (860 x 1220mm) drawing "990 plus 10 equals 1000" was selected to exhibit as part of this year's Parkin Drawing Prize. The New Zealand Academy of Fine Art's show runs from August 11 until September 13, 2015.
There are exactly 1000 marks. I know. I counted.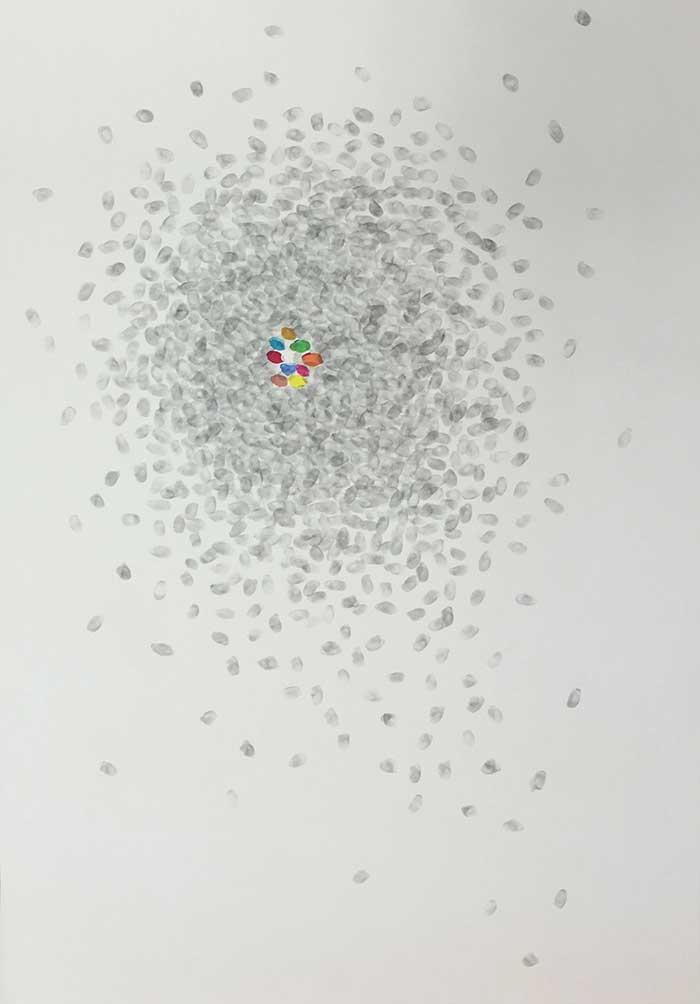 This large-scale work explores themes of repetitive process and transformation, referencing collective memory and nostalgias, as well as questioning what drawing can be by consciously elevating the most rudimentary form of mark making. It consists of exactly 1000 marks, ten of which are coloured.